BAMAKO (Mali) – Twelve nations from all corners of Africa are set to start a battle later this week in an attempt to capture the title of the inaugural edition of the FIBA AfroCan.
Here are a number of facts that you need to know before the competition gets underway later this week.
Participating teams:
FIBA AfroCan consists of 12 nations, and the inaugural edition of the tournament will bring Nigeria, Angola, Tunisia, Kenya, Egypt, Algeria, DR Congo, Guinea, Morocco, Chad, Cote d'Ivoire and Mali. The twelve teams are divided into four groups of three.

Kenya Men's Basketball Team "The Morans" qualified for the AfroCan Championship to be held in Bamako, Mali from July 19 – 28 this year after beating Egypt 97-79 during the recently concluded qualifiers in Uganda.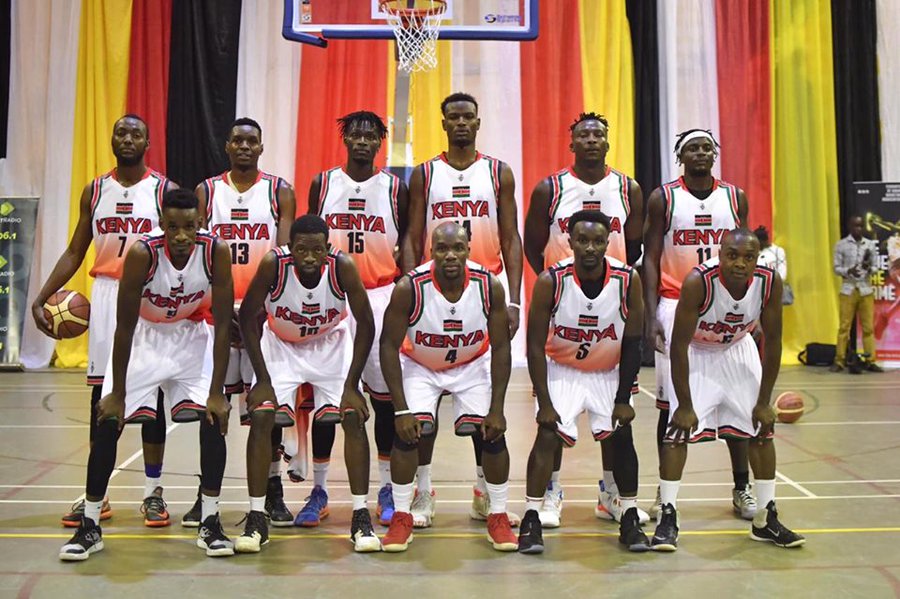 164:33 PM – Jul 16, 2019Twitter Ads info and privacySee SKY 106.1 FM's other Tweets
When and Where
As one of the iconic basketball cities in Africa, Mali capital of Bamako will be the centre stage of the competition for ten days, starting on Friday August 19.
Players to watch
The AfroCan 2019 won't be short of talented players, and that's what makes this an unmissable event.
Michael Koibe (Chad) – An all-around player, who defends as aggressively as he attacks the rim, Koibe emerges as one of the best Chadian players of the moment. He is backed by Placide Nakidjim, who led all players in rebounding in the 2019 FIBA Basketball World Cup African Qualifiers.
For some, Childe Dundao comes as an unquestionable future main point guard of the the eleven-time African champions Angola. At 1.76m (5ft10in) of height, the 21-year-old guard displays impressive quickness and an excellent ball handling.
Childe Dundao (Angola)
A quick look back in the history of Algeria's latest games, and it becomes clear why 1.98m (6ft6in) forward Mohamed Harat appears as the heart and soul of the team. The 29-year-old has led the Algerians in scoring in all major FIBA Africa tournaments.
As one of the most talented home-based players, Nigerian Abdul Yahaya is aggressive at both of the court. And it wouldn't be a surprise if he makes Nigeria's final roster for the 2019 FIBA Basketball World Cup.
Morocco's best player of the moment Abdelhakim Zouita will be joined by his country's trio of rising stars namely Mouhamed Choua, Reda Ali Harras and Sami Al Uariachi. With exception of Harras, who last featured for Morocco at FIBA AfroBasket 2015, Choua and Zouita have been fundamental for Morocco.
Sami Al Uariachi (Morocco)
An inspirational leader on and off the court, Ibrahim Djambo loves playing in front of his home crowd, and when the opportunity of wearing the Mali uniform, the 2,09m (6ft10in) small forward is always there.
Ibrahim Djambo (Mali)
A prolific three-point shooter and reliable offensive player, Cedric Mansare is the man that Guinea will look for the last shot.
Evariste Shonganya(DR Congo)

DR Congo's Evariste Shonganya can do it all. Aggressive defensively and disciplined at the other end of the floor the 2,01m (6ft7in) forward might be a factor for the Congolese in Bamako.
As one of Tunisian rising stars, small forward Jawadi Jawhar introduced himself to the international basketball early this year by powering JS Kairouan to the FINAL FOUR of the 2019 FIBA AfroLeague.
How to watch
Games will be live-streamed on FIBA's Youtube Channel. Click here.
Title frontrunners

Morocco
Being a new competition with new players and coaching staff involved, predicting a winner of the FIBA AfroCan 2019 is a hard task although hosts Mali and Morocco's experienced roster – most of whom have played together for over a decade – could cause some damage.
FIBA